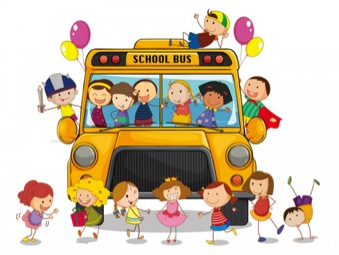 Welcome to the 2023-2024 school year!
Castro Valley Unified School District
The Castro Valley Valley Unified School District is looking for individuals interested in becoming a Van Driver and School Bus Drivers!
Please use the links to apply for employment
Families that were emailed  instructions on how to purchase your child's bus pass for the 2023-2024 school year. You were previously notified that your child's

student # was drawn

 in our Transportation lottery.
Starting July 19th, the CV Adult School will be open for you to purchase your child's bus pass. IMPORTANT: YOU MUST PURCHASE YOUR BUS PASS BY END OF DAY ON 8/15/23 to avoid losing your spot. 
If you are planning on applying for our
district's Free or Reduced Meal Program this school year
, you must 
first
 complete this process 
before
 purchasing your child's bus pass, as 
NO REFUNDS
 will be issued. Once your child has been approved for our 
Free or Reduced Meal Program
, bring your email confirmation to the CV Adult School to 
purchase
 your child's bus pass.
School Bus Pass Prices and Hours 2023-2024
4430 ALMA AVE.
CASTRO VALLEY, CA 94546
(510) 886-1000
BUS  PASSES SHALL BE PURCHASED AT THE CASTRO VALLEY ADULT SCHOOL.
STARTING JULY 19th 2023 ONLY 7/19-7/21 HOURS WILL BE
MONDAY-THURSDAY      8:00 AM-4:30 PM
FRIDAY                               8:00 AM-4:00 PM
STARTING 7/24/23
BUSINESS HOURS TO PURCHASE BUS PASSES ARE AS FOLLOWS:
MONDAY-WEDNESDAY     8:00 AM-6:30 PM
THURSDAY                           8:00 AM-4:30 PM
FRIDAY-                             8:00 AM-4:00 PM 
SATURDAY- SUNDAY     CLOSED                      
THE LOTTERY WINNERS WILL BE NOTIFIED BY EMAIL FROM THE TRANSPORTATION DEPARTMENT WHEN THEY CAN GO PURCHASE THEIR BUS PASS.
WHEN PURCHASING BUS PASSES, STUDENTS  MUST BE PRESENT TO HAVE THEIR PICTURE TAKEN.
ANNUAL
ALL DAY.............................$565
ANNUAL REDUCED........$225           
SEMESTER   (Fall: 8/9/2023-12/22/2023 and Spring: 12/23/23-5/31/24
ALL DAY………………..... $350     
SEMESTER REDUCED.....$139    
REPLACEMENT PASS…...$25
CASH, CHECKS, MONEY ORDERS, VISA, AND MASTERCARD ACCEPTED.
LAST YEARS PASSES SHALL NOT BE ACCEPTED
ANY QUESTIONS REGARDING ROUTES OR WAITLIST. 
PLEASE CONTACT : THE TRANSPORTATION SUPERVISOR
TRACEY VIERRA (510) 537-3000 ext 6901
EMAIL [email protected]
TO: Waitlist Families For School Bus
July 28, 2023
Transportation Update
Dear Families,
Castro Valley Unified School District, like many other school districts across the country, is experiencing a shortage of school bus drivers.  This, coupled with more school bus rider sign ups than in prior years, has created long waitlists for the limited routes that CVUSD is able to offer.  
The Transportation Department has been actively recruiting new bus drivers since the spring in an attempt to be fully staffed by the start of the school year.  While CVUSD already offers competitive pay for school bus drivers, the Transportation Department determined that increasing the number of daily hours offered to school bus drivers would make CVUSD more attractive to potential applicants so positions are now posted for full time rather than part time. 
Additionally, the Transportation Department has been successful in having in house training for potential new bus drivers to gain the skills and knowledge necessary for obtaining the required certificates and licenses to be a school bus driver. With positions that were recently increased to full time, we were able to hire one driver and another one in the process of hiring. Both will go through in house training as well as field training with the California Highway Patrol (CHP) to get the proper certification which takes a couple of months.    
We will continue to monitor bus passes that become available within the next couple of weeks as we usually have families that decide to cancel their spots and so we go through the waitlist to offer available spots.  Once we have available spots, we will immediately notify families and provide instructions.    
CVUSD remains committed to providing transportation options for the students and families of Castro Valley, and will continue to pursue every viable option for recruiting and retaining school bus drivers.
In the meantime we want to highlight a transportation resource available to students whose families experience financial hardship. The Student Transit Pass Program offers free Clipper Cards to eligible 6th to 12th graders with free AC Transit bus fares and discounted BART fares (English, Español, 广东话Guǎngdōng huà).
Thank you for your attention and we appreciate your patience and understanding.
Sincerely,
Aaron Ackerman, Director of Maintenance, Operations and Transportation
Tracey Vierra, Supervisor of Transportation
Name
Position
Contact Information
Tracey Vierra

Transportation Supervisor

     

510 537-3000 ext 6901

Jeff Anderson
Transportation Lead

510 537-3000 ext 6906

Karn Krainarong
Heavy Duty Mechanic

510 538-8833 ext 6907

Aaron Ackerman
MOT Director

510 537-3000 ext 6902

Nancy Nodal

Office Technician